Location - Brantford, ON
Situated on the picturesque Grand River, the city of Brantford is located in the heart of Southern Ontario, with direct access to Hwy. 403 and close proximity to other major highways, rail lines and three major Canadian ports of entry (Windsor, Toronto and Niagara Falls). For visitors Brantford is an easy-to-find destination for day trips and weekend getaways.
Brantford is known as the Telephone City, as it was here in 1874 where Alexander Graham Bell first conceived the idea for the telephone. You can visit the Bell Homestead National Historic Site and explore the evolution of the telephone in the restored 19th century home.
Today, Brantford is a vibrant community with a population of approximately 96,689 (est.) people. The City's central location makes it an ideal place to live, work, play and visit!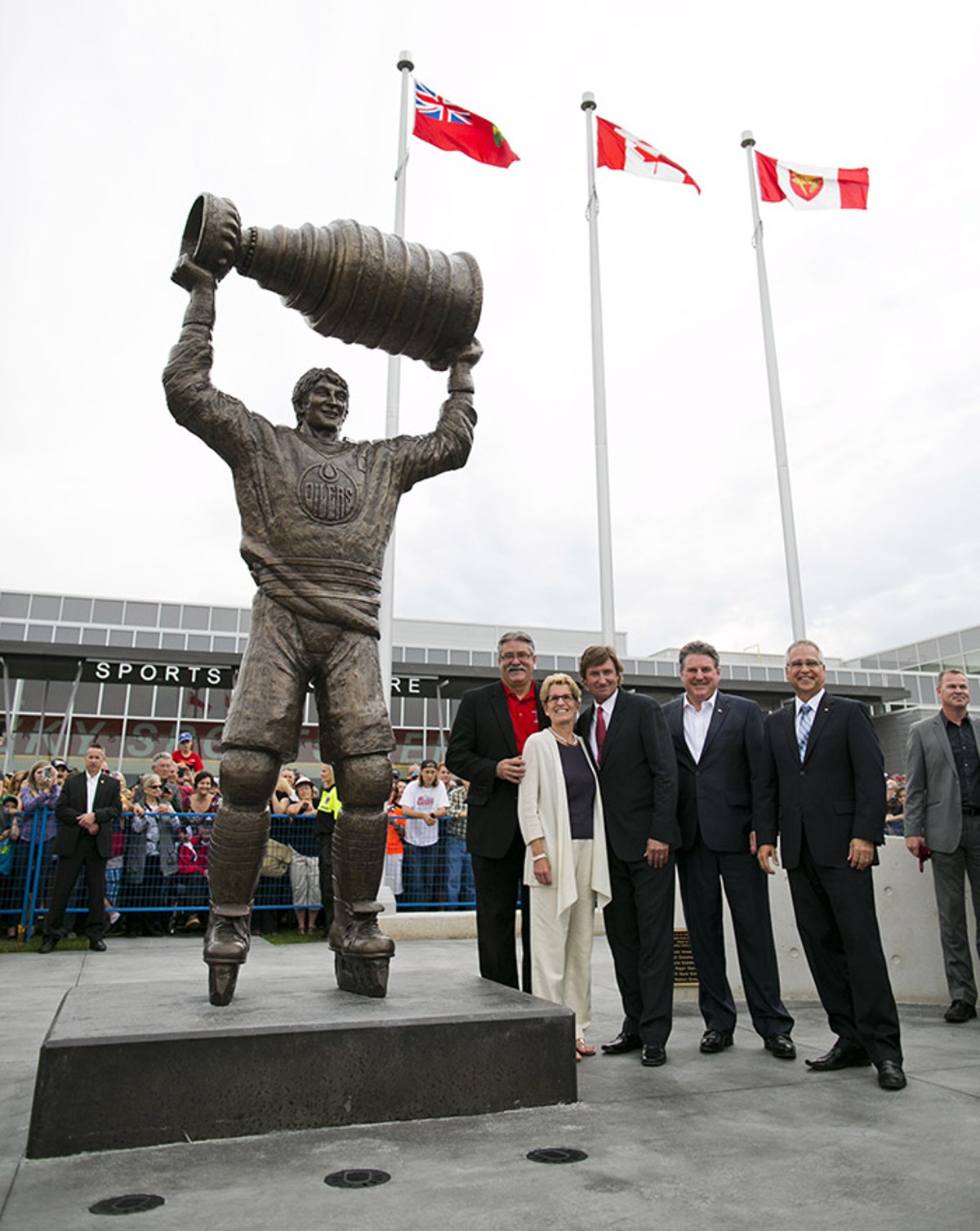 The greatest hockey player of all time, Wayne Gretzky, nicknamed "The Great One", was born and raised in Brantford, ON. Gretzky honed his skills at a backyard rink and regularly played minor hockey at a level far above his peers.
Despite his unimpressive stature, strength and speed, Gretzky's intelligence and reading of the game were unrivaled. He was adept at dodging checks from opposing players, and consistently anticipated where the puck was going to be and executed the right move at the right time. Gretzky became known for setting up behind his opponent's net, an area that was nicknamed "Gretzky's office".
He played twenty seasons in the National Hockey League (NHL) for four teams from 1979 to 1999. After his retirement in 1999, Gretzky was immediately inducted into the Hockey Hall of Fame, making him the most recent player to have the waiting period waived. The NHL retired his jersey number 99 league-wide, making him the only player to receive this honour.
​ ​